A lengthy article in the October 19, 1963, issue of Billboard magazine explained the process that led to Elvis's regular American LP releases being pressed and marketed in other countries. The article was headlined, "World-Wide Presley Release Calls for Careful Planning." (All language in quotation marks below is taken directly from the Billboard article.)
In following the process through,
Billboard
used as an example Elvis's movie soundtrack LP, "It Happened At the World's Fair," the tracks for which had been recorded August 30-September 22, 1962. The album was shipped to U.S. distributors in April 1963.
France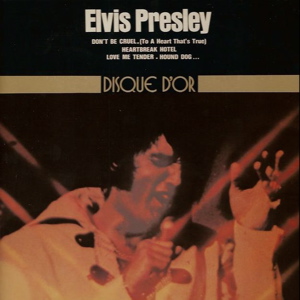 RCA Victor's overseas licensees first learned of the Presley LP in December 1962, when the American company included it on its "tentative album merchandising schedule" for April. The foreign companies who then requested more information received a "listing notice" from RCA, which included the titles of the five tracks on each side of the coming LP, track running times, composers, and publisher information. In addition, the "listing notice" showed the "tape and matrix numbers which the licensee must use when ordering parts for local production."
Countries had different ways of making Presley records
After surveying the "listing notice," each overseas company decided whether or not it wanted to issue the Presley soundtrack. In this case, all of them did. The next step was to contact RCA's New York office to find out what was needed to produce the LP overseas—either tapes or vinyl stamper molds. The licensee at this point also had to decide whether it wanted to release the record in stereo or monaural format.
Requirements of overseas licensees varied. Most Western European companies were "fully equipped licensees," meaning they needed only tapes of the tracks. RCA shipped the tapes overseas as soon as they were "lacquer-approved." Working directly from the tapes allowed the country licensees to get the "World's Fair" record to their local consumers soon after it was released in the U.S. A quick turnaround was important because Western European tastes were strongly influenced by American music in the early sixties.
Licensees in other areas who had only vinyl presses had to wait for RCA to supply them with stamper molds, which delayed getting the Presley LP on the market in their countries.
LP covers were printed using the "offset" process, which required most foreign companies to get a set of negatives from RCA. In some countries, however—including Japan, Australia, and most South American republics—import duties on negatives were extremely high. In those cases, RCA sent photos of the album covers, which caused further delays as negatives had to be produced locally.
RCA worked hard to support its overseas Presley licensees
By March 15, 1963, several weeks before the "It Happened At the World's Fair" album was released in the U.S., all overseas RCA licensees had received the materials they needed to produce the LP in their countries. Meanwhile, the RCA Victor and Metro-Goldwyn-Mayer promotion departments were working with the various foreign licensees to produce publicity releases and promotional items for the record album, as well coordinating the publicity with the showing of the motion picture locally.

Japan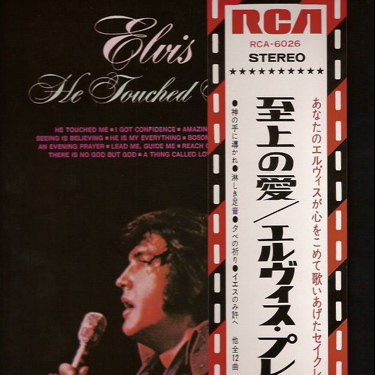 Within a few weeks after the U.S. appearance of the "It Happened At the World's Fair" LP, it was released in Canada, Denmark, Great Britain, France, Germany, Italy, and Norway. All of those countries were able to work directly from audio tapes and print the album covers from negatives. A month later, the LP was released in Australia, New Zealand, Mexico, and Sweden. By June it was on the market in the Philippines and South Africa.
It wasn't until October, however, that most South American countries began issuing Elvis's "World's Fair" album. According to the 1963 Billboard article, "Latin Americans are generally more immersed in their own music than most other peoples, and the time element on a U.S. release isn't as important as it is elsewhere."
Unlike with some other recording artists, there were no plans for Elvis to make an overseas trip to promote the album. "As the artist's [motion] picture is being exhibited," explained Billboard, "and as Presley's international reputation is firmly established, an overseas promotion trip wasn't needed, though it would have helped." The article named Jim Reeves and Neil Sedaka as two other RCA recording artists who had made multiple overseas trips to hype their new record releases.
Australian company worked hard to promote Presley sales
Of course, once Elvis's records hit the stores in another country, it became the job of the RCA licensed company there to stimulate sales. In its May 23, 1964, issue, Billboard described how Australian licensee Belinda Music fought to keep Presley records selling in the face of some tough competition.
"The Beatles are battling Elvis Presley for the Australian audience," Billboard reported. "None of the principals are there, but their supporters are provided with plenty of ammunition and leadership." Belinda was among several companies working to take The Beatles' airplay away. At the time, the company had Elvis's "Viva Las Vegas," "C'mon Everybody," "Fun in Acapulco," and "Kiss Me Quick" in the top 100 chart.


Australia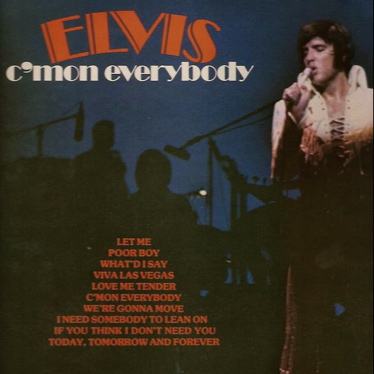 According to Billboard, several radio stations joined in the Presley campaign. "Some air 'Presley vs. the Beatles' contests, and report Elvis always wins," the magazine noted. "One station had a 'Presley Day,' playing his records every 15 minutes. RCA Australia has begun its own promotion campaign, similar to the U.S. version. In the meantime, there are more Presley records available here than at any other time in his career. Two Presley films are showing in the theaters, and, for the first time locally, one of his films has been released for TV."
Foreign fans were never rewarded for their loyalty to Elvis
Three months later, in August 1964, Billboard published a photo of Elvis receiving a "gold record plaque" from A.G.J. McGrath, director of Teal Record Company, RCA's South African licensee. McGrath had come to Hollywood to present Elvis with the plaque for South African sales of his single, "Kiss Me Quick."
Billboard's coverage of Elvis's successful record sales abroad in the 1960s indicates that Presley remained strong in overseas markets at the same time that his star was slowly fading at home. It's unfortunate that Elvis never found the time to reward the loyalty of his foreign fans with a personal appearance tour or two in the 1970s. He talked of it often enough, but apparently never challenged Colonel Parker's argument that he could make more money by continually touring in the U.S.