Spinout Duesenberg Auctioned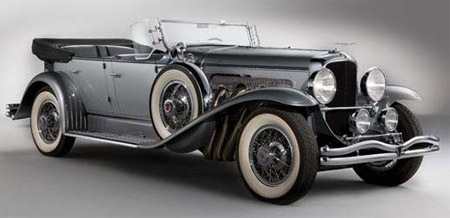 The beautiful 1929 Duesenberg Model J Dual Cowl Phaeton driven by Elvis
in "Spinout" has been auctioned off in Arizona.
The estimate was $1,000,000-$1,300,000 US and it went for $1,237,500.
The car was owned by businessman Tim Durham and seized by the FBI in
connection with an investigation due to suspicion of Durham's company,
Fair Finance, being run as a Ponzi scheme.
.
__,_._,___