Elvis and Milton Berle in rehearsls for the opening scene.
The Victor Young orchestra can be seen in this photo with some cue cards visable also.
RCA TK-40/41 Camera
The NBC Color camera can clearly be seen in this photo
The above 6 pictures are Color images of rehearsal for Elvis's first Milton Berle Show guest appearance,April 3, 1956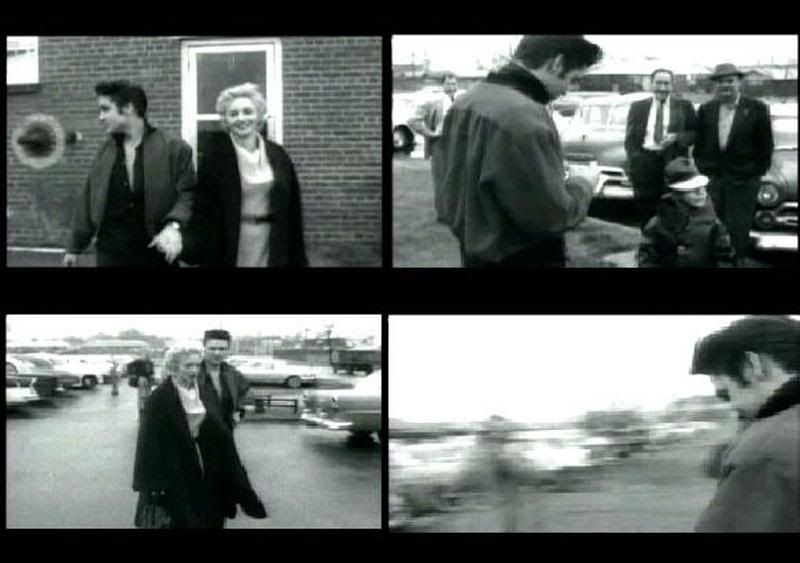 Elvis and Dotty at Kennedy Veterans Hospital on Getwell January 4, 1957. Elvis reported to the hospital that afternoon for his army pre-induction physical and written examination just days before his 22nd birthday ....Elvis left for New York by train later that evening for his third and final appearance on Ed Sullivan's "Toast of the Town Show" which broadcast January 6.