Elvis Vinyl Bootleg Book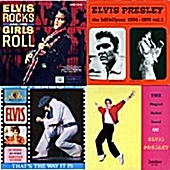 A new website promises a giant book on Elvis' Vinyl Bootleg releases. The authors are very pleased to announce that they are on the final stretch, adding last minute information, doing corrections and a final proof reading that will lead us into graphical designing by September.
In April 2012 this most extensive, informative and hopefully also very enjoyable book, to be simply titled Bootleg Elvis, will be made available to all of you with an undying love for the good old (illicit) vinyl records of Elvis Presley.
All the covers are printed in full color! 1000+ pics of Elvis vinyl bootlegs over 500 pages. And over twenty stories from the original bootleggers telling how they made these original boots back in the 70s and 80s