Elvis in January: Birthdates of Prominent People in Elvis's World

January 3 — Marty Lacker, Elvis's right hand man for many years and co-Best Man at Elvis's wedding, was born in 1937.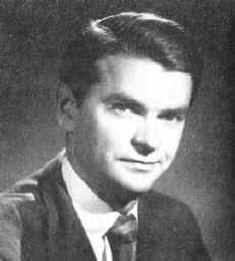 January 5 — Sam Phillips, owner of the Memphis Recording Studio and Sun Records, where Elvis first recorded professionally, was born in 1923. He died in 2003.
January 8 — Elvis Presley was born in Tupelo, Mississippi, in 1935. He died in 1977.
January 8 — Joan Freeman, Elvis's costar in Roustabout, was born in 1942.
January 14 — Clint Reno, Elvis's character in Love Me Tender, was born in 1843. (So read his tombstone in the movie's final scene.)
January 19 — Shelly Fabares, Elvis's costar in Girl Happy, Spinout, and Clambake, was born in 1944.
January 21 — Mac Davis, who wrote Memories, In the Ghetto, and Don't Cry Daddy for Elvis, was born in 1941.
January 22 — Bill Bixby, Elvis's costar in Clambake and Speedway, was born in 1934. He died in 1993.
January 26 — Sid Wayne, who co-wrote 32 songs for Elvis, including "Lover Doll," "Flaming Star," and "I Need Your Love Tonight," was born in 1923. He died in 1991.