Tom Jones Talks About Elvis
Tom Jones Talks About Elvis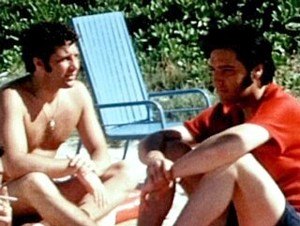 This week Tom Jones is to release a stunning collection of gospel, traditional and spiritual songs which critics are already hailing as one of his finest works. Run On, also recorded by Elvis, is among the songs on the album. And the veteran sex bomb, who still has adoring female fans chucking their underwear on stage, says he is thrilled to be back making waves at an age when other stars are hanging up their microphones. Elvis and I would sing gospel songs around the piano.
When Sir Tom recorded songs for his new album Praise And Blame, the memories of his close friendship with buddy Elvis Presley came flooding back. He revealed it was the King who first told him to sing gospel after they did a duet together in late night music sessions in his Las Vegas hotel suite in the 1970s.
"We'd stand around the piano and sing gospel songs together.
"Elvis said: 'Do they sing gospel in Wales?' I said 'yes but they are called hymns'. So Elvis replied: 'Why don't you record some of them?'
"I told him ... One day I will."
The superstar singers first met in 1965 when the Jones-boyo was invited on to the set of Elvis' movie Paradise Hawaiian Style. They became instant friends and remained so until the King's death in 1977.
Tom said: "It was my first year in the business. Elvis knew my records and wanted to meet me. I was very nervous.
"I walked into Paramount Studios in Hollywood and he waved across. I thought at first he was waving to somebody else. He walked over and told me how much he loved my voice. Elvis said: 'How the hell can you sing like that?'
"I said: 'Well, you're partly to blame. I listened to your records when I was a teenager'.
"Elvis was a great guy, very down to earth. I still miss him."
But the Welsh music legend reckons Elvis, who would have been 75 this year, would not still be recording.
He said: "Elvis loved being Elvis. I don't think he'd like growing old.
"He was a great looking guy and it was sad when he put on weight towards the end. That really bothered him.
"He felt life had caught up with him. He was messed up."
__._,_.___
.
__,_._,___